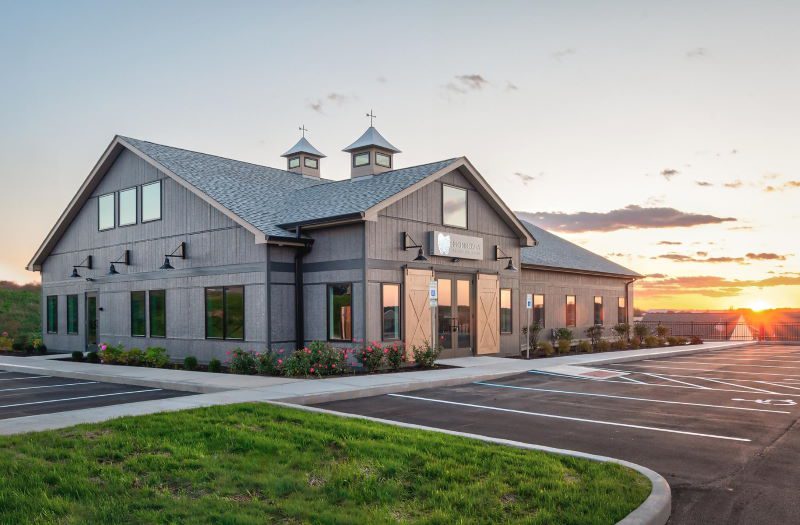 Monrovia Family Dentistry
A ground-up construction of a new family dental practice featuring 12 patient examination areas and unique employee environments for Dr. Mark Sanford.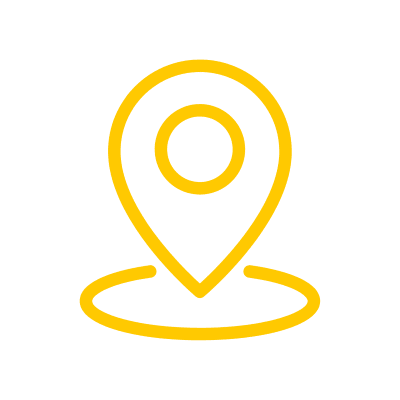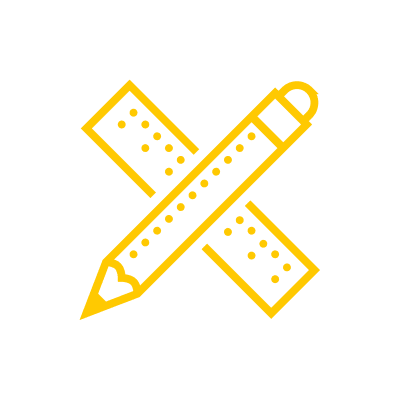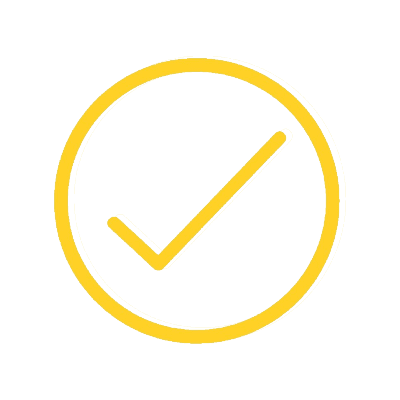 Summary of Client
Monrovia Family Dentistry is a new 12-chair family dentistry project that had outgrown its previous location in downtown Monrovia, Indiana. The new facility, covering over five thousand square feet, is located on the west side of the Indianapolis Metropolitan Area and embodies a modern farmhouse aesthetic.
Project Goals
The primary goal of the project was to create a facility that could accommodate the current and projected growth of the practice while blending in well with the rural/suburban nature of the surrounding area. The client also wanted to create a welcoming environment on the inside without being too flashy. With limited visibility in the early morning and late evening hours, the area needed proper lighting accommodations throughout the area. A major challenge for the design team and contractors was the steep slope surrounding the site. The client wanted to use the slope to their advantage while also complying with a thorough site analysis, so another secondary goal was to include a retaining wall that looks cohesive with the exterior facade design.
Our Solutions
We created a simplistic building form with exterior inspiration drawn from the surrounding farm structures, which blended seamlessly with the adjacent landscape. In collaboration with Patterson Dental, we provided construction documents which included a mix of new equipment and casework and relocated equipment and casework from the existing facility. The lower level, accessible through a walk-out basement, provided a new employee space with lockers, restrooms, and break areas.
The parking lot lighting system is controlled by photocell advanced light sensors and customizable time clocks, which overall will help reduce energy consumption while providing a safe environment for patients and employees to enter and exit the premises. Mattingly Construction provided a unique walk-out basement for employees, which assisted in creating a retaining wall due to the vast slope the business sits on.
To ensure that Monrovia Family Dentistry's brand was visible to patients and passersby alike, we partnered with Signarama Louisville to create an eye-catching exterior monument sign featuring the practice's logo. This custom-designed sign, crafted from high-quality vinyl and acrylic materials, adds an extra touch of sophistication to the already stunning facility. Exterior monument signs serve as a powerful marketing tool for businesses, as they are often the first point of contact with potential customers that showcases the practice's logo and contributes to the overall cohesive look and feel of the facility.
Progress Studio consulted with McGee Designhouse for Interior Design Services.
The resulting dental practice stands as an example of a forward-thinking design with a classic rustic chic exterior design, offering a welcoming and efficient environment for patients and staff alike.